In business, having the right people in your corner means everything. Whether it is managing cash flow, finding capital needed for expansion, or offering a retirement plan for your employees, BankChampaign is here to provide you the tools you need to thrive.
Schedule Your Appointment
Schedule an over the phone or in-person consultation regarding your investment needs today.
BankChampaign is experienced at helping businesses succeed. Our business banking staff is proud to be a partner in the growth of hundreds of Champaign-Urbana and area businesses.
We are committed to providing timely answers and innovative, flexible commercial services. Our expertise, as well as our ability to make decisions locally without layers of committees and bureaucratic policies, means access to the resources you need, when you need them. Each of our areas of service can be adapted to suit your unique business requirements.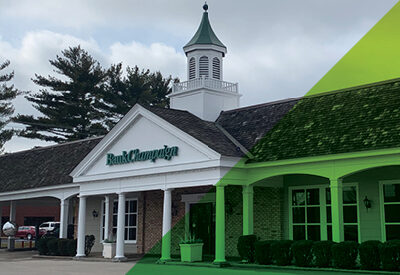 As a locally owned financial institution, we take special pride in pampering our customers with first class products and services with convenient locations and hours. If you value an attentive staff that caters to your needs, the flexibility to stretch and make your money grow and a smaller environment where people know you, then you'll appreciate BankChampaign.